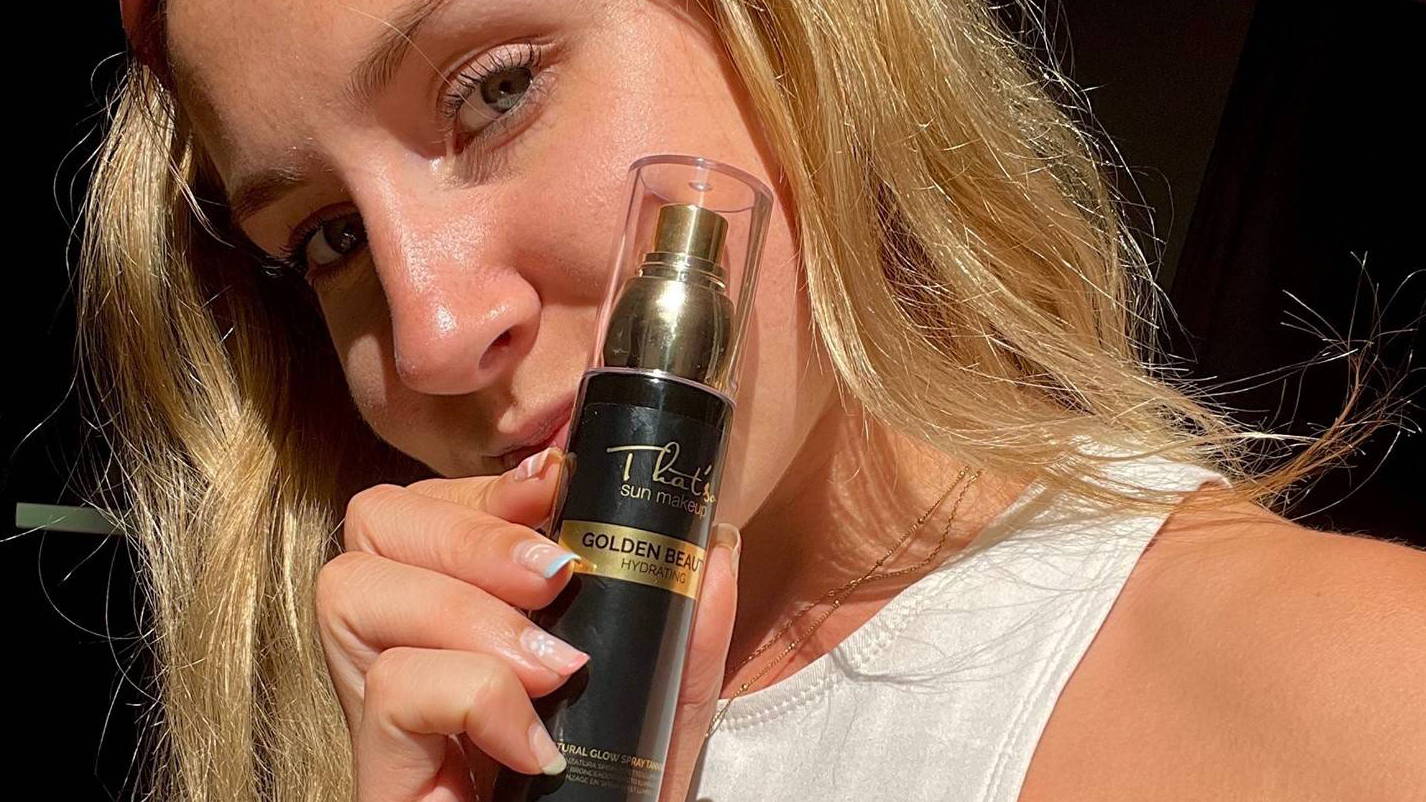 What are the super properties of our anti-aging self-tanners?
Smooth skin, a lifting effect and a natural glow in one product? That's what we bring to you with our Golden Age and Golden Beauty anti-aging self-tanners! How? Thanks to a combination of precious ingredients well known from the cosmetics world such as panthenol, hyaluronic acid or Matrixyl for a smoothing effect on the skin and an effective action on the signs of aging.

We bet you'll like what you read?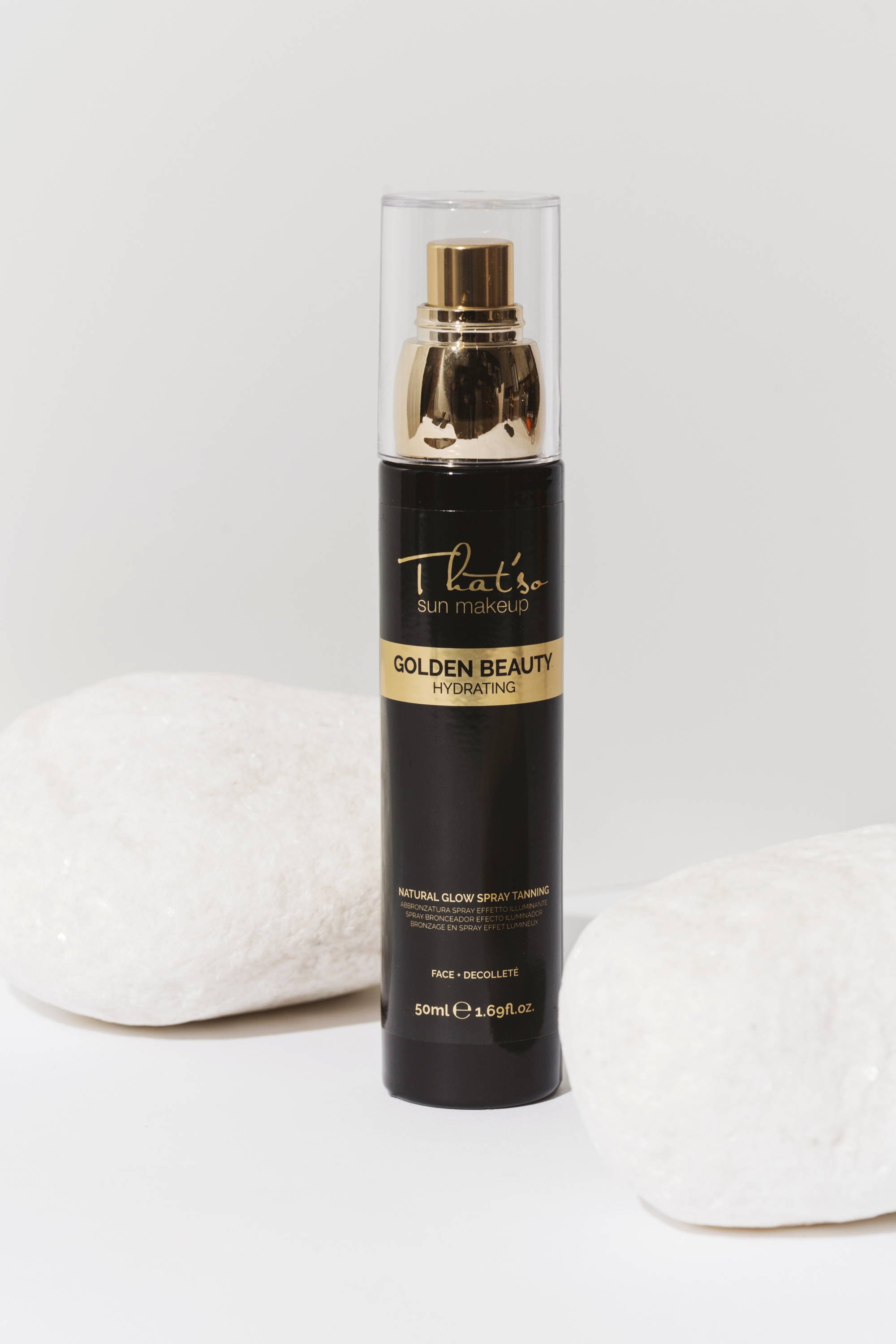 No secret, only good and efficient ingredients

At That'so, we are committed to offering you natural and quality ingredients to respect your skin! We choose the components of our products because they are recognized for their benefits and their action.

Among them:
Panthenol (or Vitamin B5): used in skin care for its soothing and repairing virtues. Of organic origin, it has been added to our self-tanners to restore the skin's elasticity and regenerate it.
Hyaluronic acid: you've obviously already heard of this active ingredient present in many skin serums! Hyaluronic acid is used in particular to reduce spots and improve the appearance of the skin. It gives the skin shine, hydration and reduces fine lines.
Golden Age or Golden Beauty?

Our Golden Age acts as a serum that will firm, plump and give a natural glow to your skin. It contains a low level of DHA (2%) which is sufficient for an immediate healthy glow effect. In addition to panthenol and hyaluronic acid, it contains :
Matrixyl: You may not have heard of Matrixyl yet, but a simple search on the internet will show you how common this patented formulation is in skin care! It helps restore the skin's natural collagen and reduce the appearance of fine lines and wrinkles. A true rejuvenating ingredient!
Kombuchka: Fermented black tea, it has extraordinary anti-aging, smoothing and redensifying properties. It helps to improve the appearance of the skin.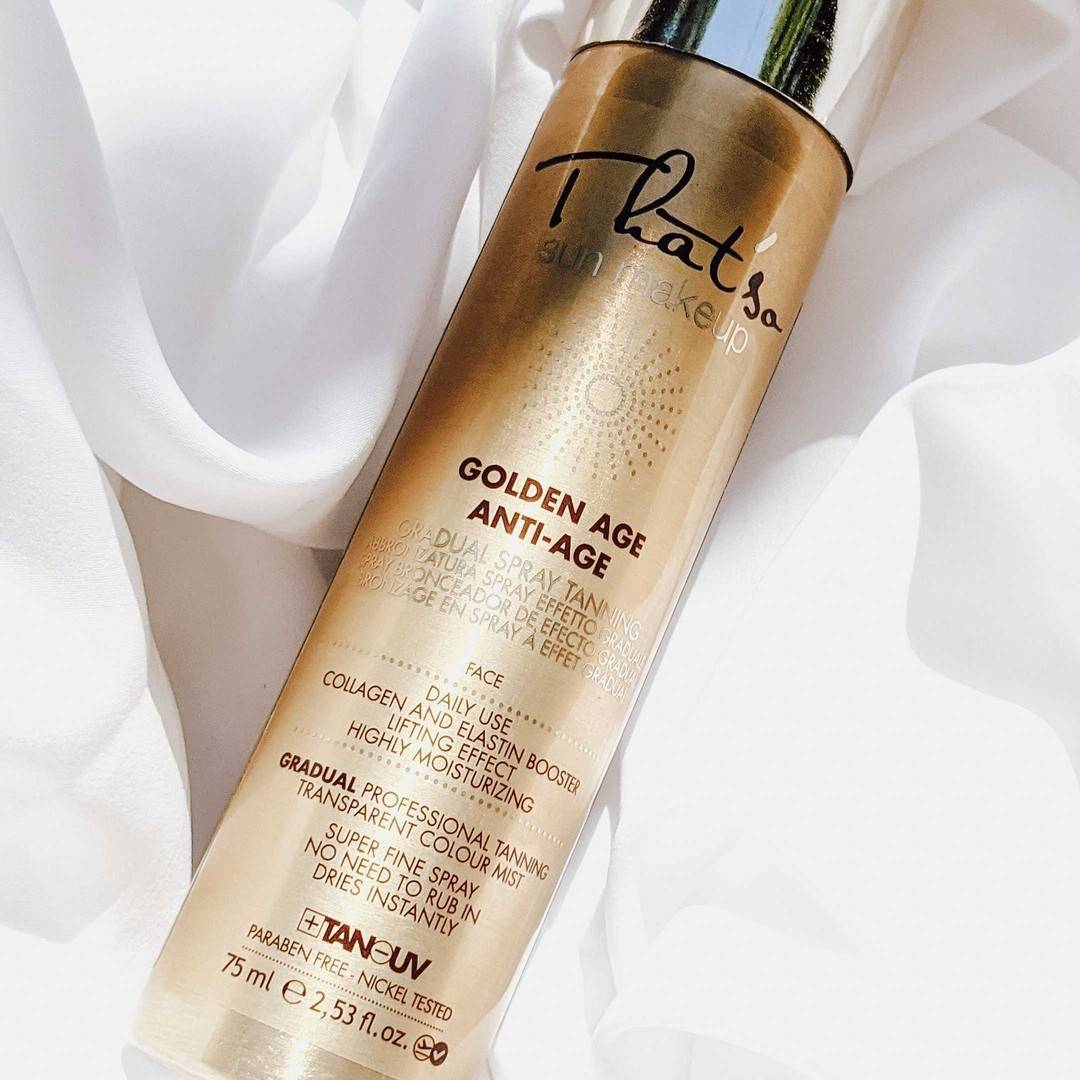 ---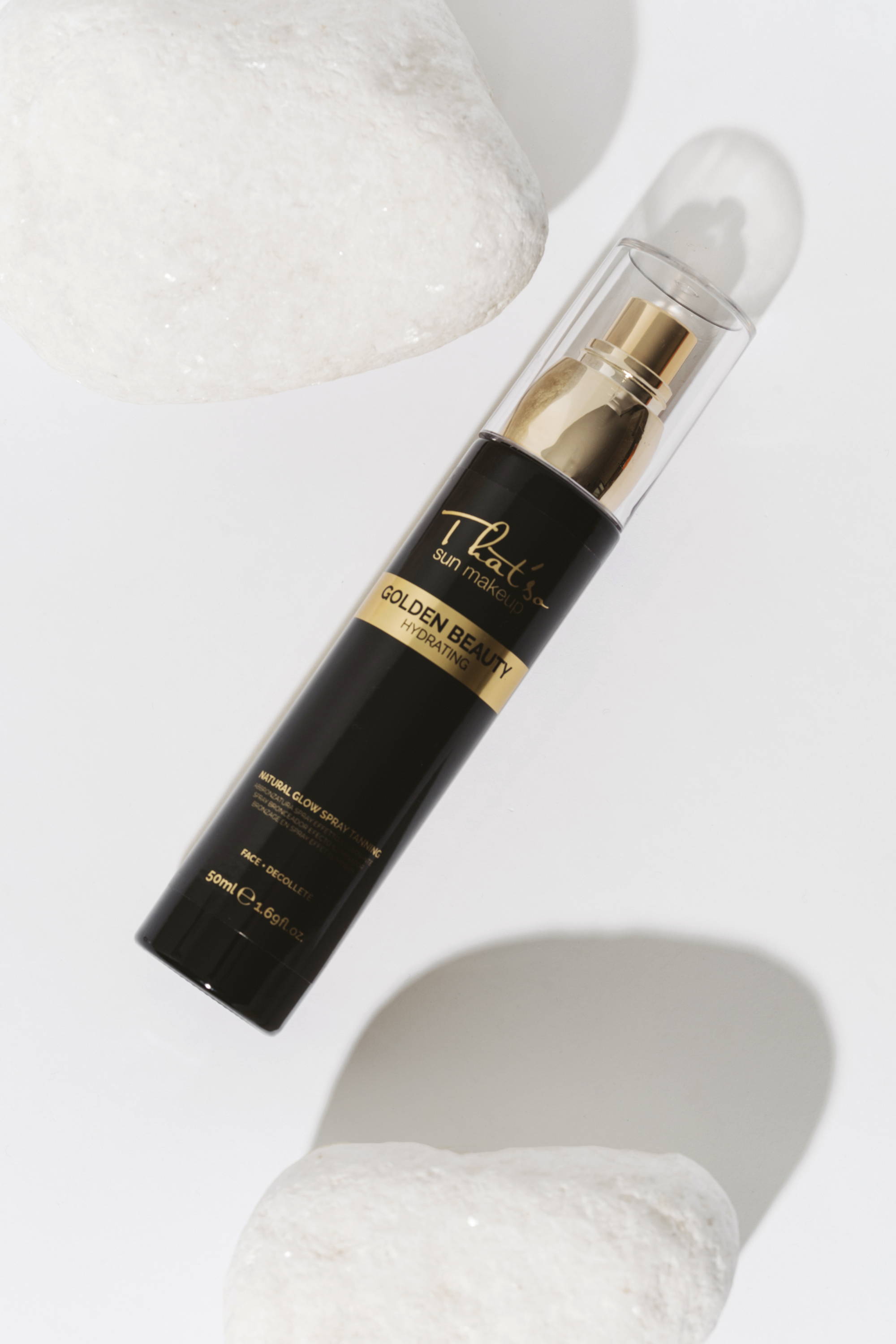 If you prefer less anti-ageing active ingredients but more tanning intensity, our Golden Beauty is for you! With 4% DHA, it contains panthenol and hyaluronic acid which will visibly smooth your skin and give it a natural, golden glow.
Our Golden Beauty has been revamped with a new packaging and a new formula 2x more concentrated with hyaluronic acid. It's our most hydrating self-tanner, perfect for cooler days!
---
A 2 in 1 product for a complete beauty routine
---
Our Golden Age and Golden Beauty line of anti-aging self-tanners has been designed to be easily integrated into your beauty routine. The Golden Age can be combined with your moisturizer for a complete anti-aging action and the Golden Beauty gives you a light tan and a smoothing action on the skin!

Thanks to their transparent mist, you can use them without fear of staining your clothes! You can use them on their own or combine them with self-tanners with the strongest DHA. Our ambassador Pézie Beaudin likes to use them to further fix her self-tanner and prolong the intensity of the pigments.