---
---
It's a spray foundation, but that's not the only thing! Face Up is also a skin care product thanks to its many active ingredients. You want to take care of your skin, right? We will explain everything to you right here! :)
Its name is due to the effect it has on the skin that gives an illusion of blurred skin like an Instagram filter could do. At That'so we want the real thing!
It contains a soft powder with photo-reflective action, and a precious blend of high-performance pigments which make the texture light and silky and gives you a second skin effect.
Yes, the look on the skin is important, but a foundation that brings you real benefits for your skin is even better. On the skin care level, it reduces the visibility of small imperfections on the face and, thanks to the presence of the CG-TGP2 peptide, gives a more luminous and uniform appearance.
Result: a more luminous, uniform complexion and a smoother skin texture.
Today, we pay more and more attention to the composition of products, the peptide OLIGOPEPTIDE 34 (CG-TGP2) present in Face Up slows down the production of melanin. It also has a softening and anti-aging effect. We can therefore say that it is the best peptide to have in your skin care products.
It also contains vitaminE, an antioxidant that helps prevent free radical damage to the skin. In other words, it hydrates your skin throughout the day,prevents skin aging and evens out skin tone by taking care of pigmentation spots.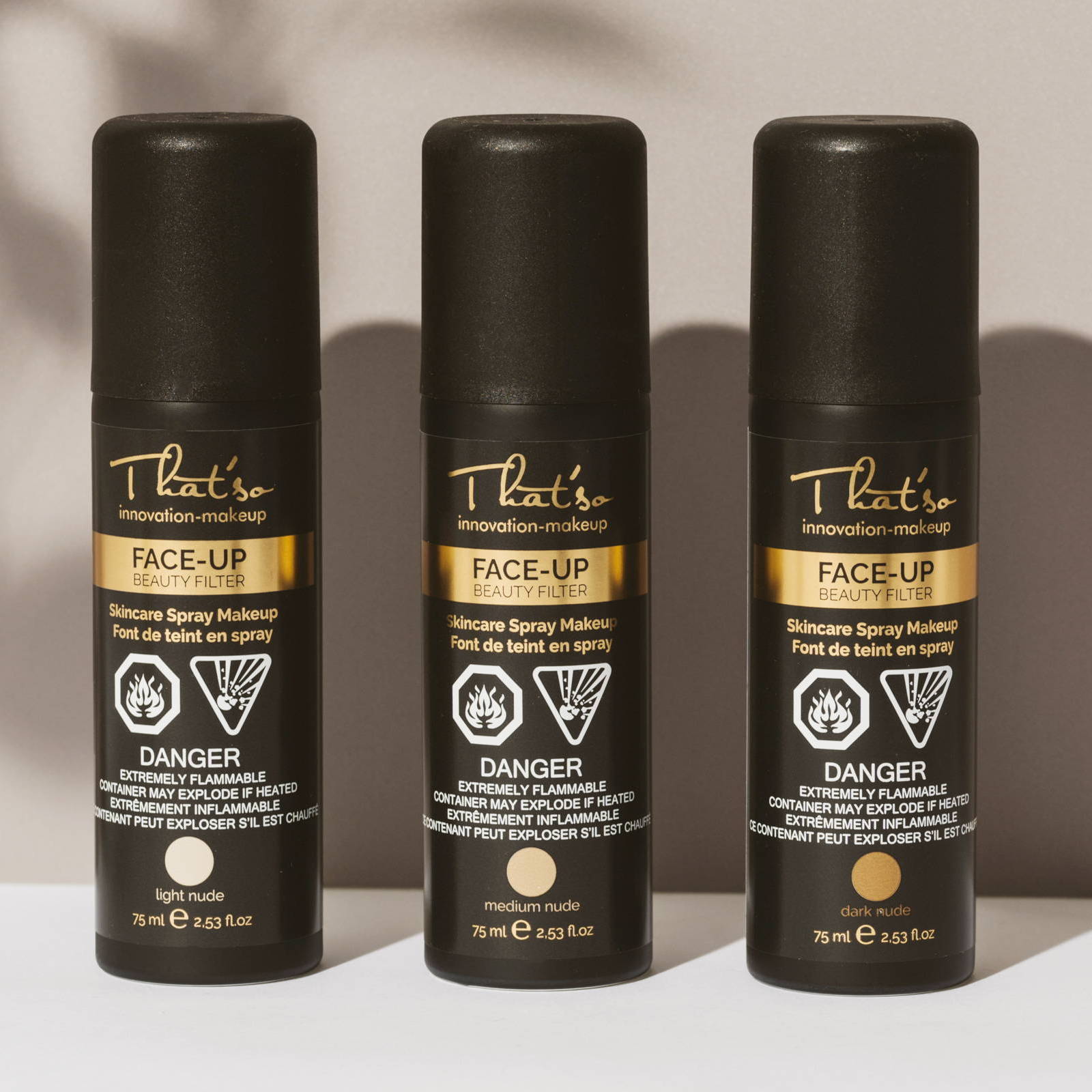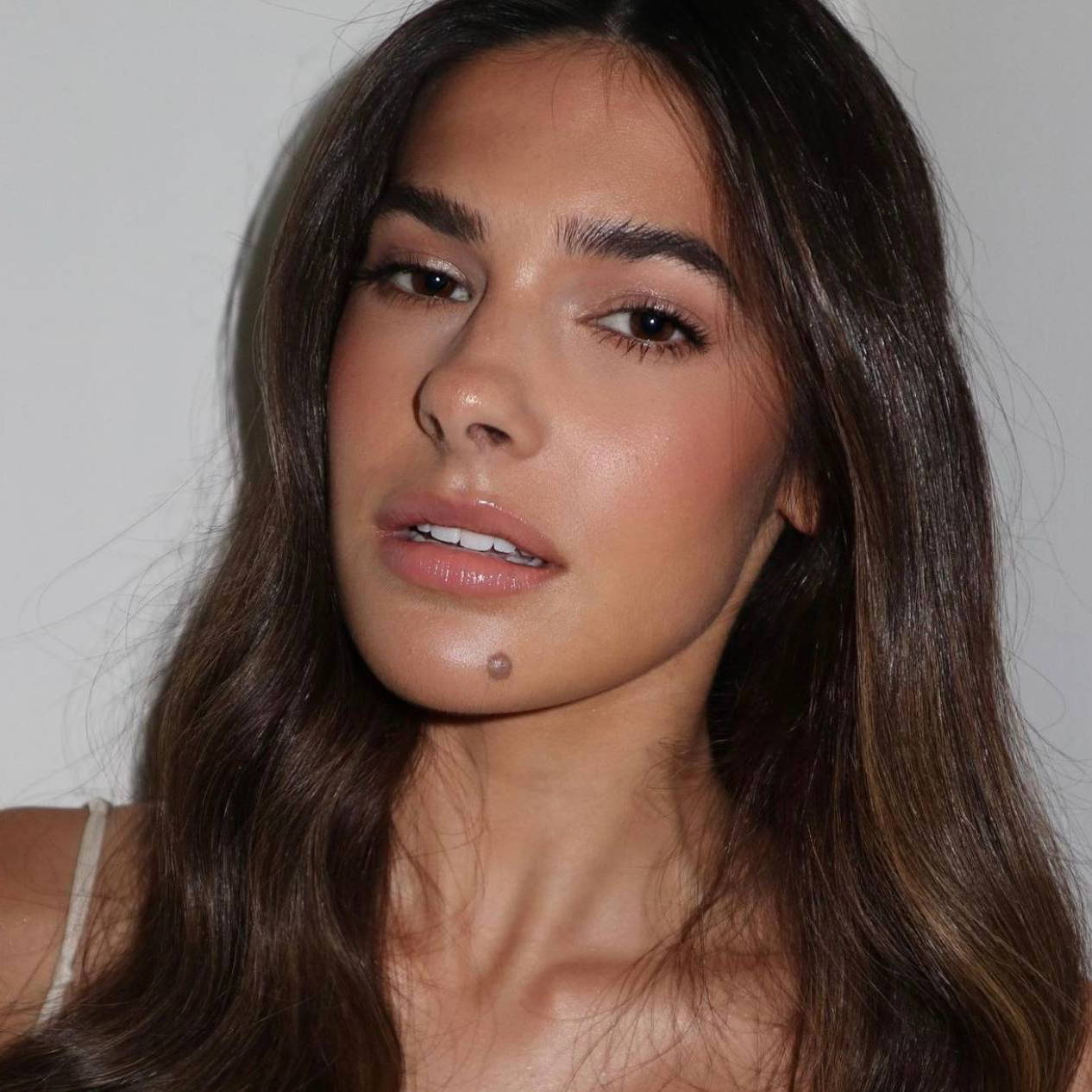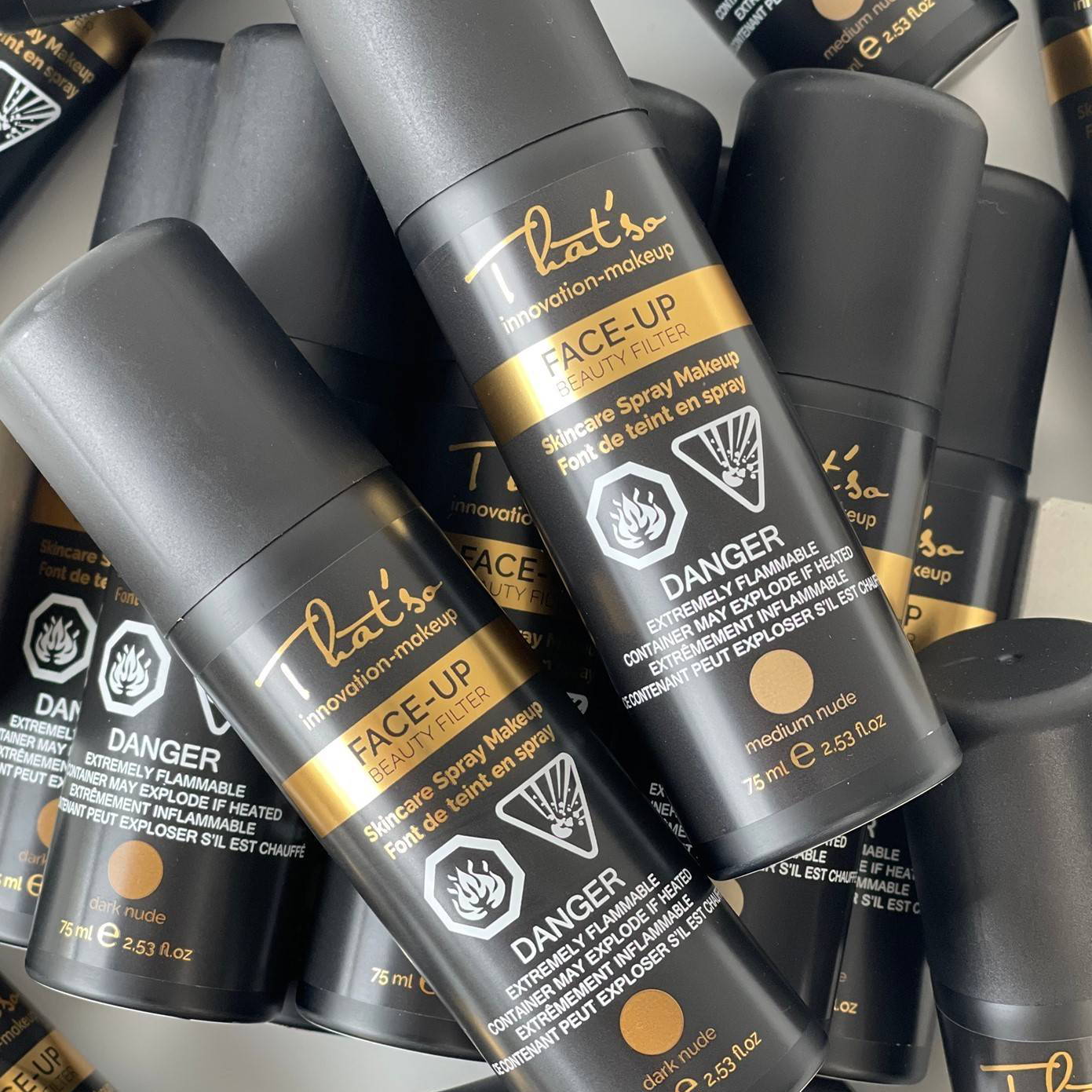 WHY DO WE LOVE IT? AND SO DO ALL THOSE WHO HVAE TRIED IT !?
---
For its second skin effect: We all like to have a unified complexion but we don't really like to feel that we have something on our skin and even less when we wear the mask! 
For its lasting effect: When wearing a mask, our foundation tends to go off more easily, but this is not the case with Face Up, which has been tested and approved for its lasting effect all day long!
For its beauty filter effect: It's your skin but better, you know? If you like light to medium coverage, you'll love it! It lets the skin breathe but gives a healthy glow and a healthy skin.
For its quickness: Yes, this is the charm of our Face Up, its spray application allows you to have a perfect complexion in just a few seconds! Do you want to know how? Continue reading :)
---
HOW TO APPLY YOUR FACE UP?
There are 2 ways to apply your foundation and we show you in video!
If you are part of the team: I want a perfect complexion in a few seconds, we suggest you apply the spray directly on your face at a distance of about 10 centimeters in circular movements and tap the foundation with a brush or a beauty blender to melt the material.
If you're in the "I'll do my eyes first" team, we recommend that you apply the spray to a brush and then apply the foundation with the brush. For more coverage you can tap the brush and for a more natural result you can extend it.
Of course, don't forget to shake the face up well before using it to distribute the pigments evenly ;)
A video is always better than a thousand words so here are the two ways to apply your face up: